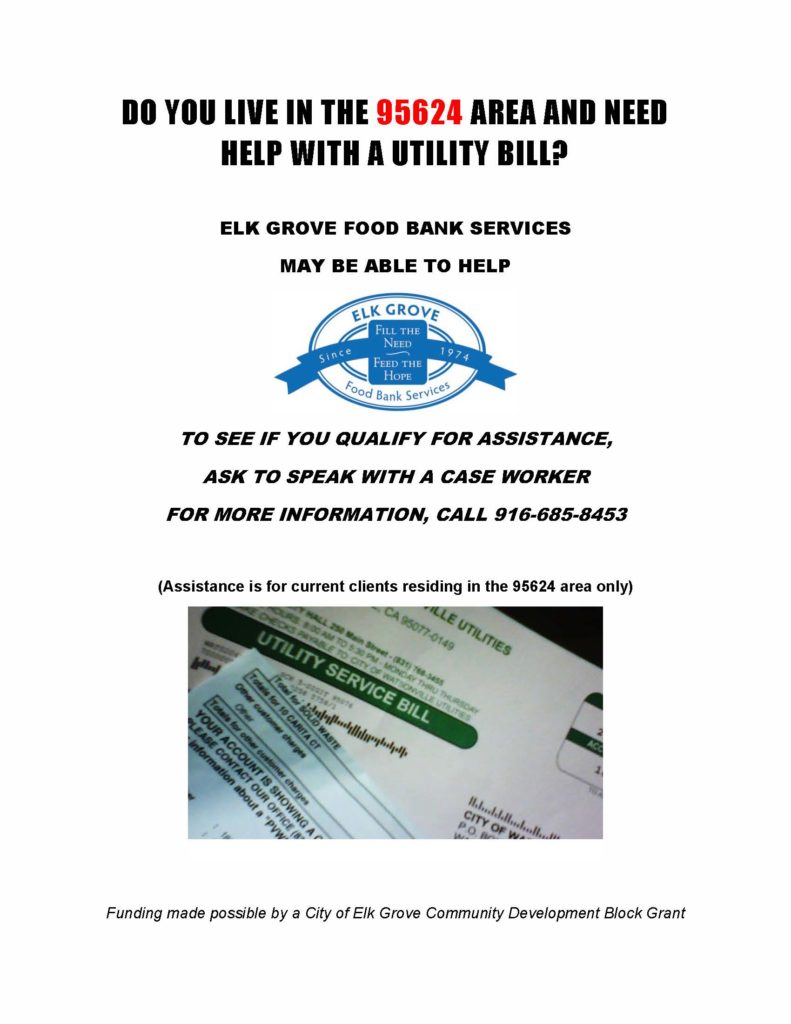 Do you live in the 95624 area and need help with a utility bill?
Elk Grove Food Bank Services might be able to help!
To see if you qualify for assistance, ask to speak with a case worker. For more information, call Elk Grove Food Bank at (916) 685-8453.
Please note — assistance is for current clients residing in the 95624 area code only.
Funding made possible by a City of Elk Grove Community Development Block Grant